NCCAVS CMPUG Spring 2023 Symposium –
TOPIC: Advances in CMP Consumables, Materials and Tools
MEETING DATE: Thursday, May 11, 2023
TIME:  1:00 p.m.-5:00 p.m. (ET) TIMEZONE CONVERTER
LOCATION:
Nanofab South Auditorium
SUNY Polytechic Institute/College of Nanoscale Science & Technology (CNSE)
University of Albany
255 Fuller Road
Albany, NY 12203
(FREE PARKING: Follow Event Parking Signage (to be posted by Security prior to event)
Virtual (Zoom) Option Available – Login details will be provided to advance registrants by May 10, 2023
FREE TO ATTEND! ADVANCE REGISTRATION REQUIRED FOR SECURITY APPROVAL!
REGISTRATION NOTE: Please bring your license, passport or green card as ID to check in at the conference. If you are not a U.S. Citizen please plan on completing your registration before May 1, 2023, otherwise you may be denied access to the facility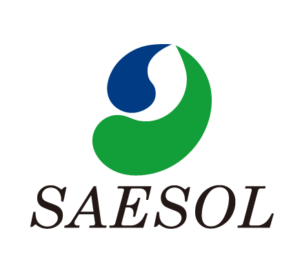 AGENDA
1:00 pm – Welcome and Acknowledgment of Sponsors, Bob Roberts, CMPUG 2023 Chair,
Meeting Co-Chairs: Michael Pevny (3M), Tricia Burroughs (Global Foundries) and
Gene Davis (Texas  Instruments)
1:10 pm – CMPUG 2023 Report on US Activities and Program Status, Bob Roberts, X-trinSiC Inc
1:35 pm –  Removal Rate Enhancement, Selectivity Modulation, and In-Line Monitoring During DracoTM
Hard-Mask Flucto-CMP®, Dr. Ara Philipposian, Araca Inc (Remote)
2:00 pm – Tuning Molecular Structure to Promote Surface Activation for Enhanced p-CMP Cleaning Processes,
                 Dr. Jason Keleher, Lewis University Dept of Chemistry (Remote)
2:25 pm – Towards Understanding Smaller Ceria Particles (<10nm For SiO2  Removal Rates During CMP,
Ravitej Venkataswamy, Clarkson University
2:50 pm – Announcements/Coffee Break
3:20 pm – Advancements in Selective Mo CMP For Front End Applications,
                Dr. Christopher Newman Research Scientist, Fujimi Corporation (Remote)
3:45 pm – Overview of NY CREATES at Albany Nanotech, Lamar Hill, New York CREATES
4:10 pm – Samples and Simulations to Understand CMP Metrology, Benjamin Bunday, AMAG Nanometro
4:35 pm – Community Strengthening within CMPUG, Tricia Burroughs, Global Foundries
All presentations will be posted on the CMPUG Users Group Proceedings webpage ~2 weeks following the meeting.
Sponsorship
If you would like to sponsor a 2023 User Group (CMPUG, JTG, PAG, or TFUG) meeting please check out opportunities at: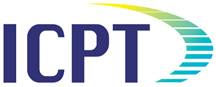 International Conference on Planarization Technology (ICPT 2023)
Kanazawa, Japan
October 30-November 2, 2023
One of the enabling technologies that makes possible digital devices like cell phones, tablets, computers, new automobiles, and a myriad of other devices we use every day, is Chemical Mechanical Polishing. This year, the ICPT will be held at the Kanazawa Tokyu Hotel in Kanazawa, Japan, October 30-November 2, 2023. Details describing the registration process, the hotel venue, and the technical program  are available at: https://www.icpt2023.org. This is the world's largest and most important gathering of international CMP scientists,  research engineers, and technologists. This conference rotates once each year through six international venues. Invited speakers include CMP technology leaders from companies such as Samsung, Micron, Applied Materials, Texas Instruments, Ebara, and Kioxia. Leading edge presentations will include a full-day technology tutorial on October 30, and then three days of research related presentations from multiple speakers representing commercial entities, colleges, universities and research organizations. After-hours entertainment will include a visit to the Japanese Gold Leaf Decoration Experience, and also presentations by Japan's leading swordsmiths and sword craftsmen.
Bob Roberts
Chair, United States CMP User Group