NCCAVS Joint User Group Meeting (CMPUG, PAG & TFUG)
TOPIC: Packaging Beyond the Mainstream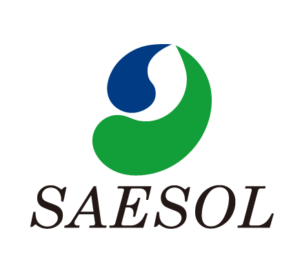 The Northern California Chapter of the American Vacuum Society invites you to participate in a Joint User Group Meeting on Wednesday, September 13, 2023. The meeting is being hosted by NCCAVS via the CMP Users Group, the Plasma Applications Group, and the Thin Film Users Group.
AGENDA
12:30 p.m.  Welcome and Acknowledgement of Meeting Sponsors
Co-Chairs: Rob Rhoades, Jeff Shields, Paul Werbaneth
12:40 p.m.  Knut Gottfried, ErzM and Fraunhofer ENAS, "Waferbonding and CMP – A Perfect Couple"
1:10 p.m.  Liangyu Chen, NASA, "Pt / HTCC Alumina based Electronic Packaging System and Integration Processes for High Temperature Harsh Environment Applications"
1:40 p.m.  Scott Sikorski, IBM, "The CHIPS Act-related National Advanced Packaging Manufacturing Program"
2:10 p.m.  P M Raj, Florida International University, "Hybrid Multiscale Manufacturing Technologies for Heterogeneous Package Integration"
2:40 p.m.  G. Bahar Basim, Intel, "A Review on CMP Challenges in HWB and Wafer Level Packaging"
3:10 p.m.  Thank you and adjournment
All presentations from the joint meeting will be posted on the CMPUG, PAG, and TFUG Users Group Proceedings webpage ~2 weeks following the meeting.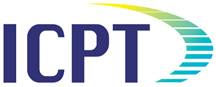 International Conference on Planarization Technology (ICPT 2023)
Kanazawa, Japan
October 30-November 2, 2023
One of the enabling technologies that makes possible digital devices like cell phones, tablets, computers, new automobiles, and a myriad of other devices we use every day, is Chemical Mechanical Polishing. This year, the ICPT will be held at the Kanazawa Tokyu Hotel in Kanazawa, Japan, October 30-November 2, 2023. Details describing the registration process, the hotel venue, and the technical program  are available at: https://www.icpt2023.org. This is the world's largest and most important gathering of international CMP scientists,  research engineers, and technologists. This conference rotates once each year through six international venues. Invited speakers include CMP technology leaders from companies such as Samsung, Micron, Applied Materials, Texas Instruments, Ebara, and Kioxia. Leading edge presentations will include a full-day technology tutorial on October 30, and then three days of research related presentations from multiple speakers representing commercial entities, colleges, universities and research organizations. After-hours entertainment will include a visit to the Japanese Gold Leaf Decoration Experience, and also presentations by Japan's leading swordsmiths and sword craftsmen.
Bob Roberts
Chair, United States CMP User Group